Hosting a presentation or conference with one or more authors? The UNM Bookstore would be happy to provide a book table at your event. We also regularly hold book signings in-store for faculty and visiting authors. Please fill out the relevant form below to get started, or email Lisa Walden at lwalden@unm.edu for more information.
Game Day Friday

The games may be delayed, but the Lobo spirit lives on! Starting Friday, August 28, all Lobowear and Spirit Merchandise is 25% off in-stores at our Main Campus and Medical Legal Bookstore and online every Friday until the end of March 2021! Pick up Lobowear for students, mom & dad, alumni and even professional gear for staff & faculty.
Get your favorite Lobo gear and celebrate being part of the pack your way! Check out our great selection. We've been adding new product all summer long, so check out the WHAT'S NEW section on our website to find the latest styles including new Lobowear by Champion.
We encourage everyone to stay safe and order online at bookstore.unm.edu. We have several shipping/pickup options so you can score more savings. Besides delivery, we offer limited-contact in-store pick up in our lobby, or free delivery to all UNM housing.
Blooming Hydro Flask Sale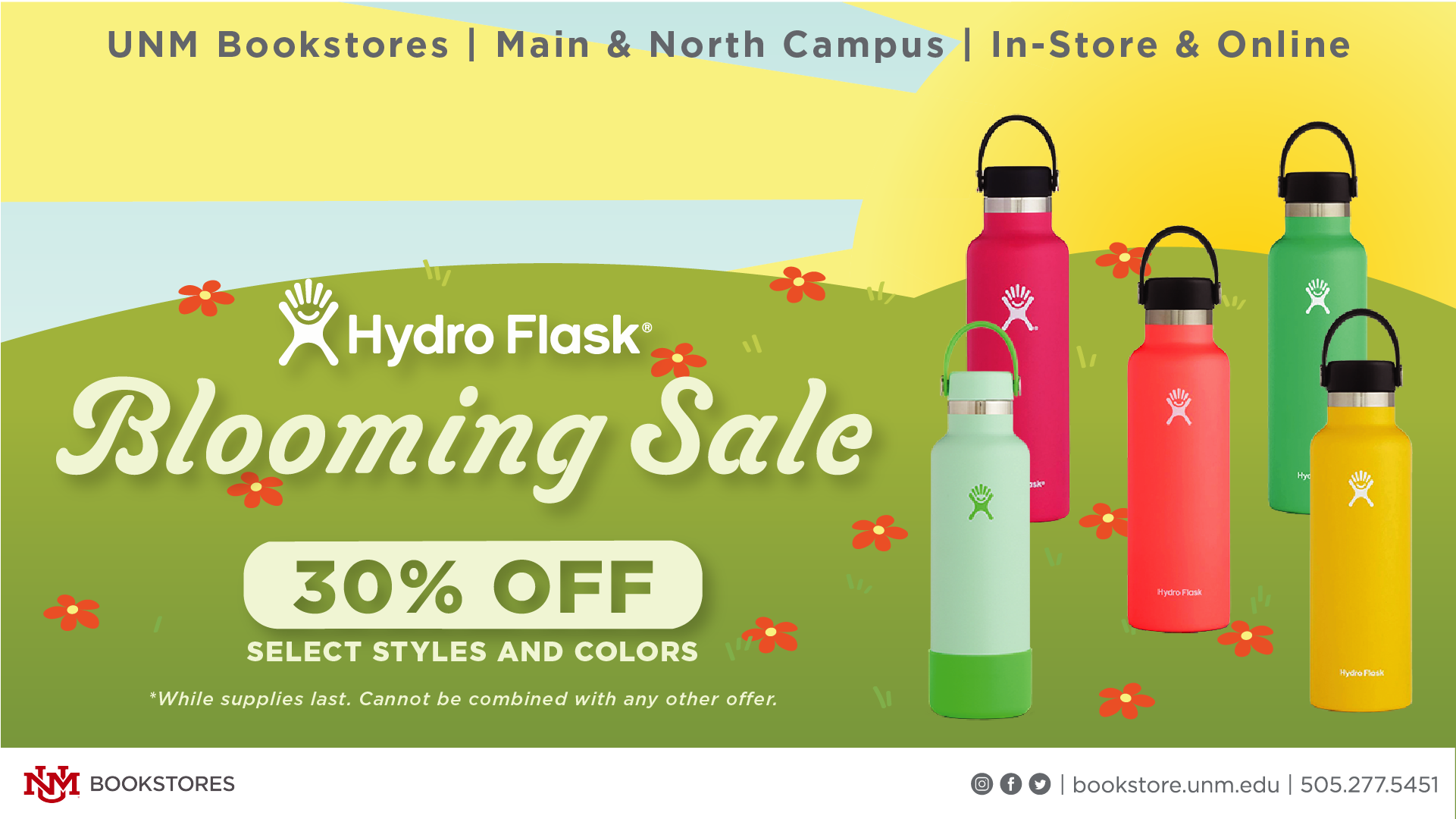 Market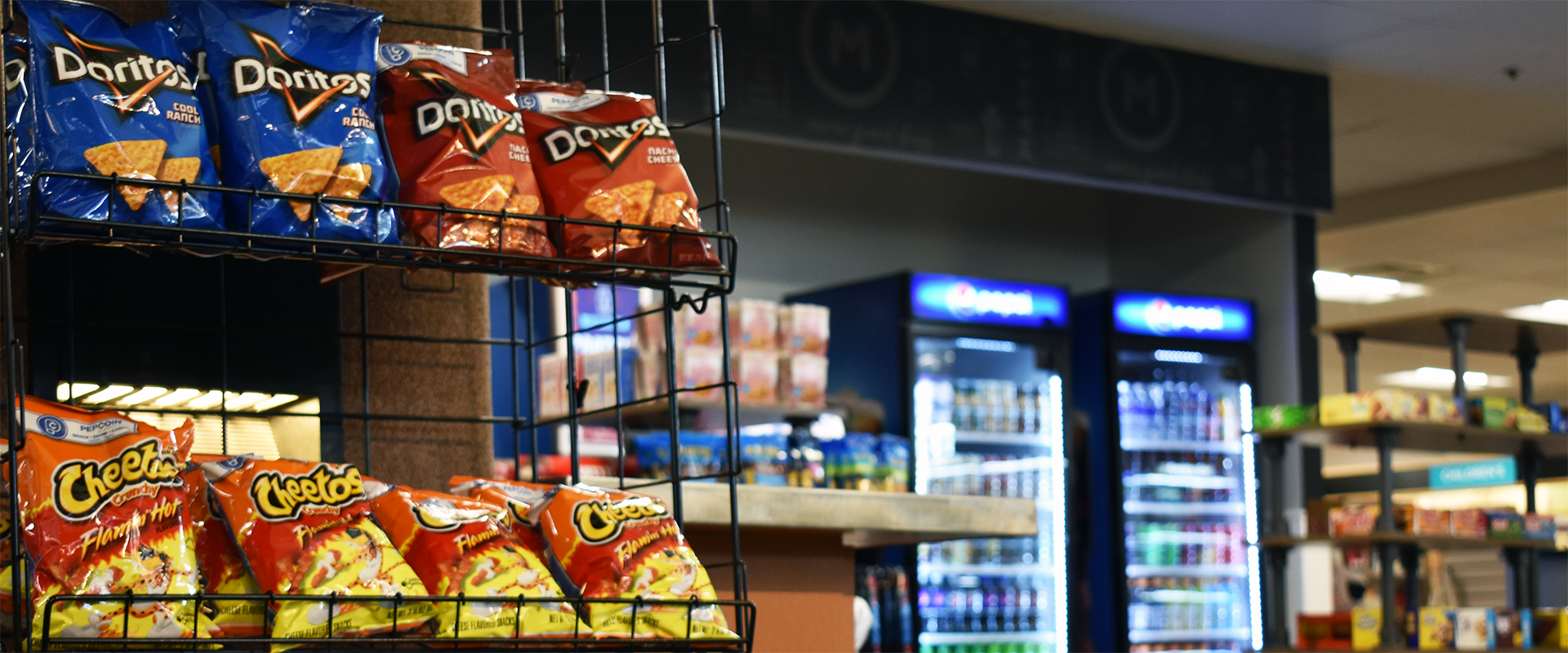 Stop by the UNM Bookstore on Main Campus to visit our Market. We have plenty of cold beverages in our coolers to keep you refreshed. We offer bottled Starbucks Frappuccinos and Doubleshots for those looking for a quick caffeine fix. Or grab a Pepsi, Bubly, Gatorade, or Rockstar as you make your way across campus. And don't forget a snack! We carry a variety of food options to keep you going. Protein bars and Pop-Tarts to get your day started. Chips, trail mix, and crackers for a lunchtime snack. And sometimes you just need something sweet to make it to the end of the day. We have you covered with sweet favorites like Snickers, Oreos, and more!
Bookstore Job Openings
Full Time Staff Opportunities: