College is Expensive
(We get it.)
Your UNM Bookstores are here to help with low price options for your textbooks and course materials. We believe in affordability. We believe in you. We put our money where our mouth is to help you afford your books. Look what we saved students last year!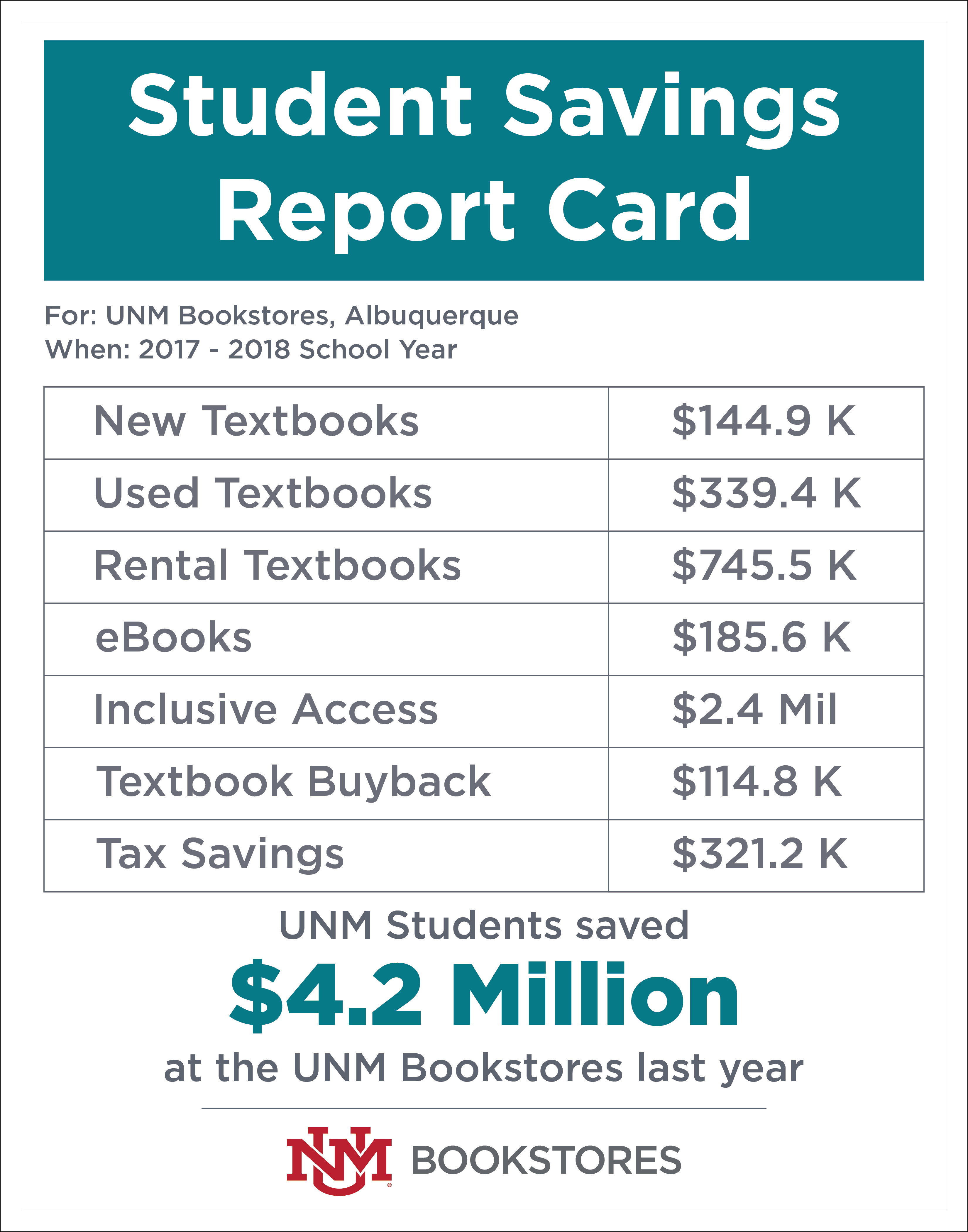 We saved students $4.2 million last year
We are ready to save you money now!
Don't believe us? Dare to Compare!
We are here to help. Come see us in person or shop online, and have a great school year!
-- Your UNM Bookstores